Explore our freshwater policy development and give us feedback.
We are on the journey to implementing central government's Essential Freshwater package, which will result in us notifying a change to the One Plan, our guide to managing natural resources in the Horizons Region.
The plan development process is an iterative one, as we weave together mātauranga, science, local knowledge, community and tangata whenua aspirations, and the requirements of national direction. On this page, we will put our draft objectives, policies and rules as they are developed following community engagement.
Our policy development process is informed by an evaluation of the current freshwater components of the One Plan, asking the questions:
You can read that evaluation here.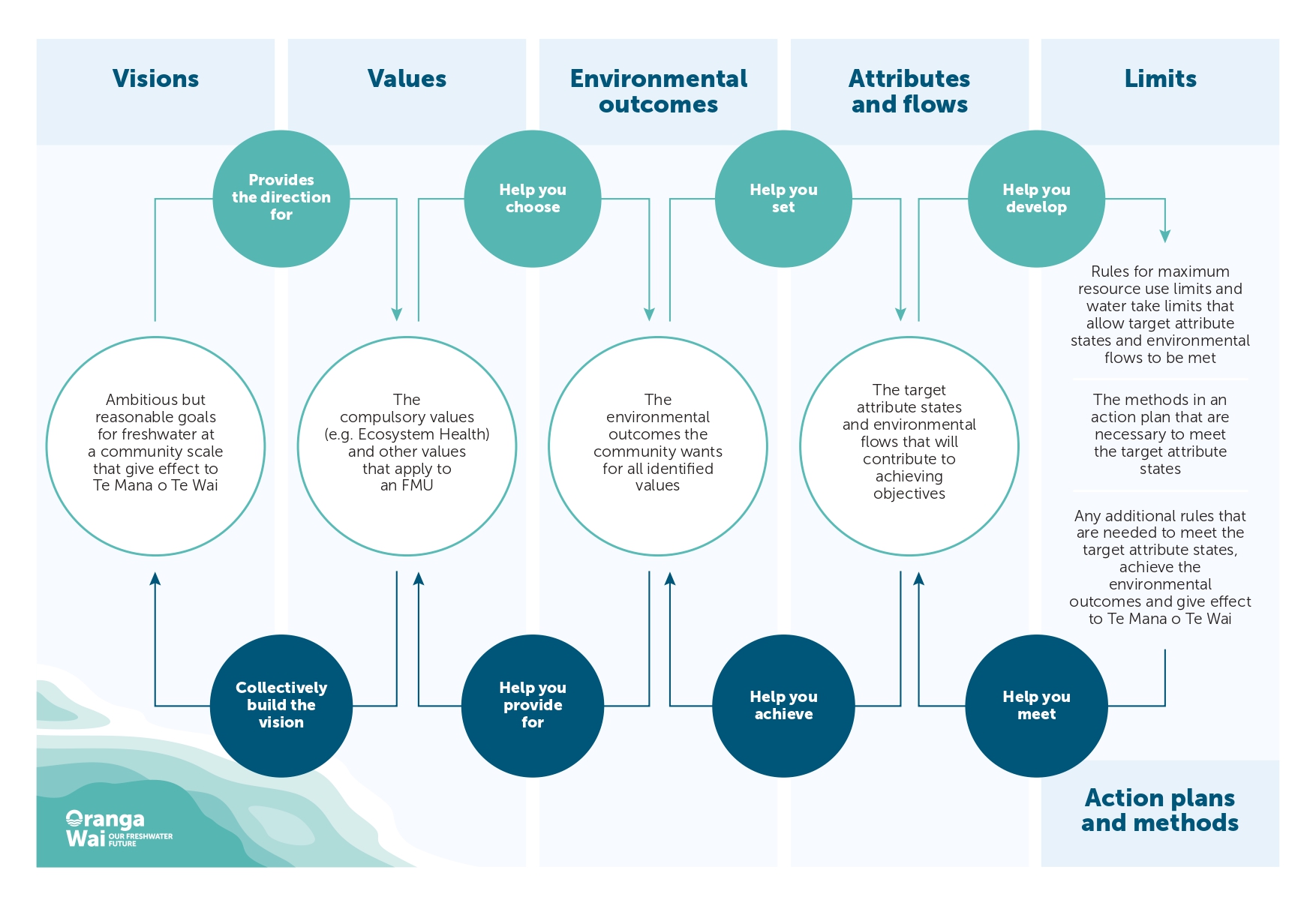 We are currently in the process of developing the outcomes that the One Plan change will seek to achieve. This involves setting long-term visions for freshwater, identifying values, and setting water quality targets.

To date, we have developed a draft objective for Te Mana o te Wai, draft visions and values for freshwater, as well as draft environmental outcomes . You can learn more about those drafts below.
We welcome your feedback on our draft policy. Send us your thoughts via the feedback form.